ISO-CONNECT OUTSIDE FD MONO
ISO-CONNECT OUTSIDE FD MONO is very flexible and stretchy special insulation tape that protects from outside weather and prevents wind and heavy rain in windows, doors and other joint joints.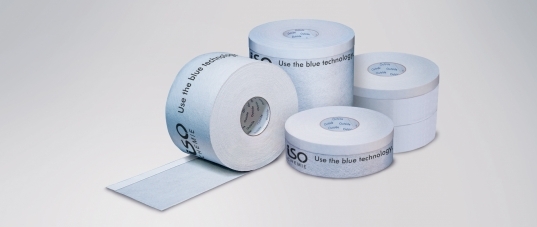 PRODUKTA APRAKSTS
ISO-CONNECT OUTSIDE FD MONO ir ļoti elastīga un staipīga īpaša izolācijas lenta, kas pasargā no ārējiem laika apstākļiem un nelaiž cauri ne vēju, ne spēcīgu lietu šuvēs pie logiem, durvīm un citās savienojuma šuvēs. Tā sastāv no elastīga, mīksta sintētiskā flīsa ar divām pašlīmējošām līmjoslām, kuru var vienkārši un efektīvi pievienot logu rāmjiem. Tvaika caurlaidīgā flīsa lenta novada mitrumu laukā un atbilst energotaupības normatīvu (EnEV) prasībām un arī RAL "Uzstādīšanas rokasgrāmatai". Lentai ir divas līmjoslas - akrila, kas līmējas pie loga rāmja un butila, kas līmējas pie sienas. Abas līmjoslas atrodas lentai vienā pusē un ir orientētas uz mājas pusi, bet uzraksti uz lentas vērsti uz ārpusi.

PRODUKTA PRIEKŠROCĪBAS
· ļoti elastīgs un labi pielāgojas, kompensē šuvju kustības
· materiāls ir salīdzinoši elastīgs un nodrošina vislabāko stiepes izturību, tādēļ tas izmantojumā ir vienkāršs un efektīvs.
· atbilst energotaupības normatīvu (EnEV) prasībām
· hermētisks, izturīgs pret vēju un tvaika caurlaidīgs
· izturīgs pret stipru lietu un ūdeni
· īpašā flīsa virsma ir piemērota apmetuma, krāsošanai un cita veida apdarei
· ar divām pašlīmējošām līmjoslām, kaas atvieglo ieklāšanu
- Sd vērtība ( DIN EN ISO 12572 ) - 0,05m
Specialists
Where to buy